Monday, 10 October 2011
Project 365/49 Studded Bottom Bag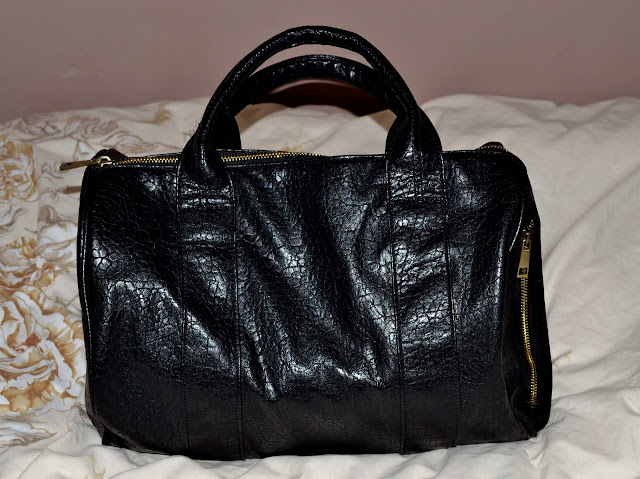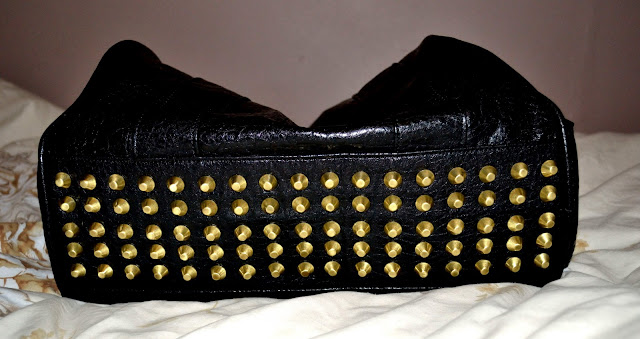 I finally got round to ordering the Alexander Wang inspired Black Studded Bottom Bag from Ebay which a lot of bloggers have been raving about. I love it, it's a good quality bag and really roomy which is a must for me who tends to carry around much more than i actually need, oops.
If anyone wants the link to the ebay seller which i used (i got it from Blogger/You Tube recommendation) then leave me a comment in the comment box below and i'll pop it in the comments for you. I ordered it on Friday and it arrived the next day, very impressed.
If you would like to contact me please click on the pink Icons above for my e-mail address, Instagram and Twitter accounts.

If you're a company who would like me to review your product or have any advertising queries, you can contact me by clicking on the pink e-mail Icon above or at:

[email protected]
If you want to use any of my photos for whatever reason then please e-mail me for permission first, @ Copyright 2011 Sadie.
Hello everyone, my name is Sadie, welcome to my Blog, enjoy xx

Popular Posts

Project 365/133 Wants of the Week


Project 365/124 Zara Black Leather Zip Bowling Bag

Project 365/25 Benefit Brows a-go-go Palette

Maxfactor False Lash Effect Fusion Mascara

Project 365/49 Studded Bottom Bag

Blog Archive
► 2015 (4)
► 2014 (8)
► 2013 (15)
► 2012 (37)
► 2011 (90)
► 2010 (22)
► 2009 (15)