Saturday, 9 May 2015
My Top 5 Summer Beauty Essentials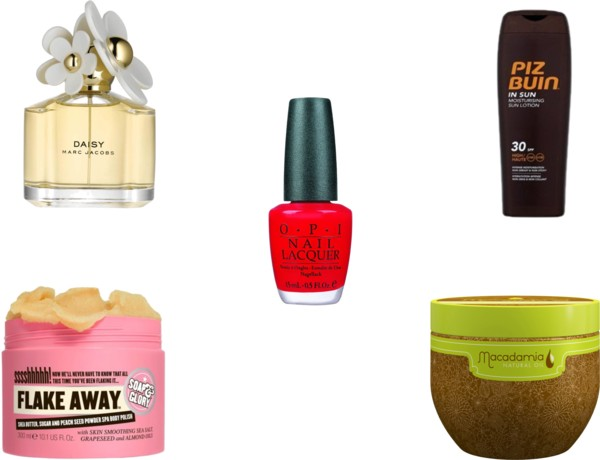 1) Marc Jacobs Daisy Perfume – With it's fresh and floral scent this is sunshine in a bottle. Light yet long lasting this is my perfect summer scent.
2) OPI Big Apple Red Nail Polish – OPI is my favourite nail polish brand and big red apple doesn't fail to disappoint. A truly classic red shade which gives a fabulous shine and looks great on both finger and toe nails.
3) Piz Buin Moisturising Sun Lotion – As we all know as much as we love the sunshine protecting our skin against the sun's harmful rays is a must do. The Piz Buin moisturising sun lotion is perfect protection against the sun, it's non-sticky and non-greasy formula intensely moisturises your skin leaving it feeling smooth, soft and silky all day long.
4) Soap and Glory Flake Away – This is the perfect exfoliator to get your body in tip top condition and ready to reveal those pins. I love that the scrub is really gritty and exfoliates my skin amazingly well. This leaves my skin feeling silky smooth, soft and well moisturised.
5) Macadamia Natural Oil Deep Repair Masque – This is a revitalising hair reconstructor for dry, damaged hair and which is also a natural UV protection. With a combination of macadamia oil and organ oil along with tea tree oil, chamomile oil, aloe and algae extracts rejuvenate and rebuild the hair, leaving the hair deeply nourished for improved elasticity and shine with long lasting conditioning benefits.
---
Saturday, 18 April 2015
My Spring Lookbook 2015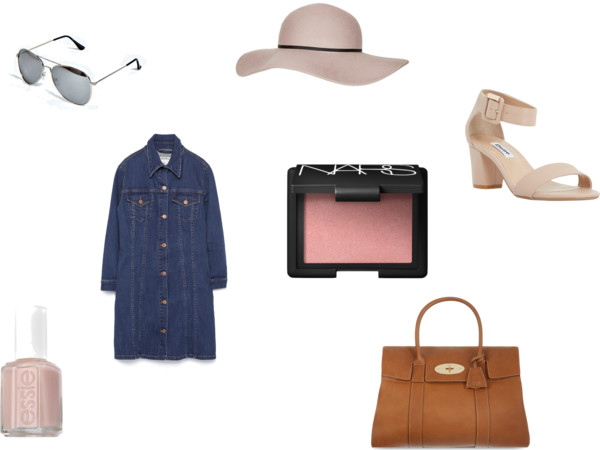 Topshop Felt Floppy Hat, £28, Boohoo Aviator Sunglasses, £6.00, Zara Denim Dress, £59.99, Essie Ballet Slippers Nail Polish, £7.99, Nars Orgasm Blush, £23.00, Dune Two Part Block Heel Sandals, £34.00, Mulberry Oak Bayswater, £895.
---
Thursday, 16 April 2015
Frame Again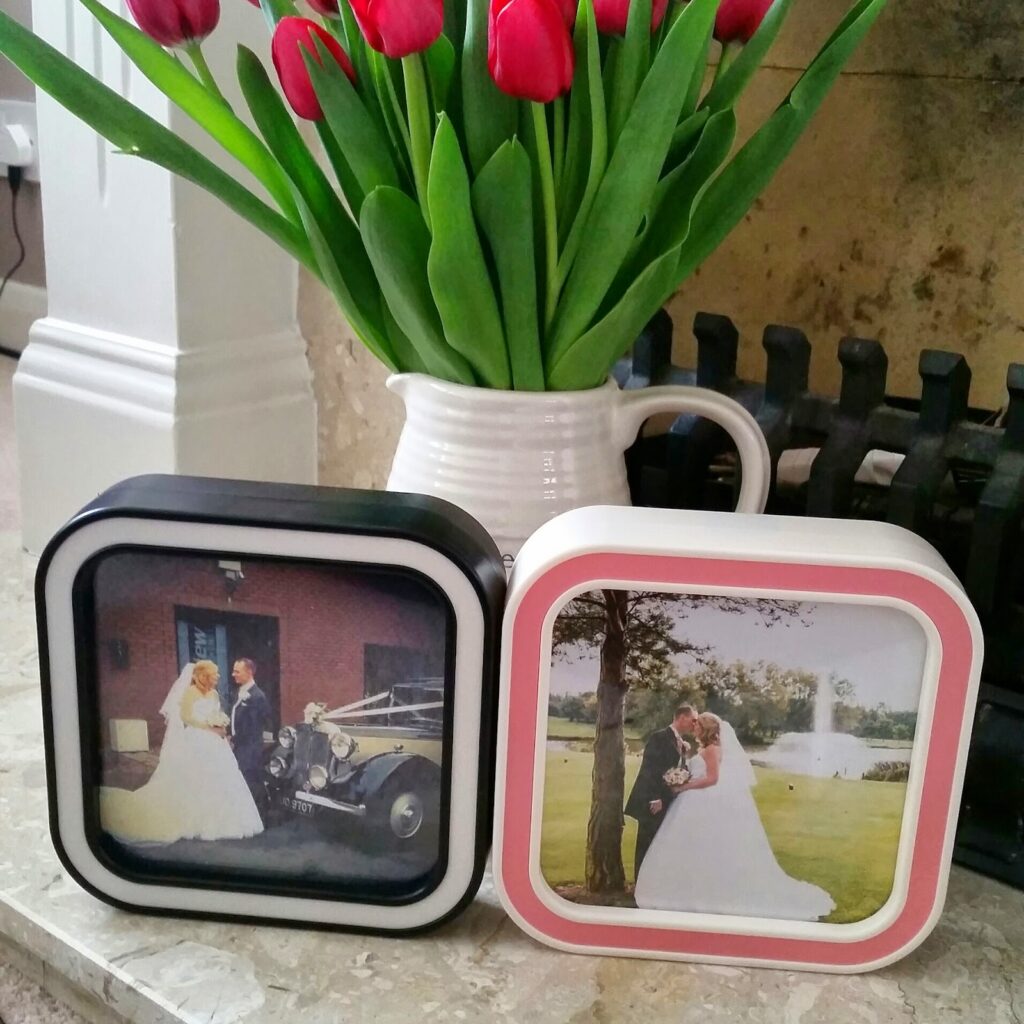 Hi everyone, I thought that I would share with you all my Frame Again frames which I received in the post yesterday.
For those of you who have never heard of Frame Again, it is an Independent company started by two Camden-based entrepreneurs Jake Hayman and Joe Kenyon. Jake and Joe appeared on Dragons Den last year but turned down a "never before seen offer" and decided to go it alone with the help of funding from the online community.
The Frame Again website is extremely easy to use, you simply upload your chosen photograph from your phone or computer then choose a customisable frame – you choose the colour of the base and the ring to complement your photo, your style and your location.
I chose two of our wedding photographs, one by our photographer which was saved on my desktop and another from a guest at our wedding who took the picture simply from his smartphone. As you can see from the picture above both of the photographs are of fantastic quality and are professionally printed on high quality paper. The photographs are 5.5 x 5.5 (14 x 14cm), which I feel are the perfect size.
The one thing I like best about the frames are the magnets. There are no clips, cardboard, or metal bits sticking out from the back of the frame, instead the frames are held shut by powerful magnets. My frames happily stick side-by-side or even back to back and I plan to put mine on my desk at home.
The frames look fabulous in pairs and I plan on purchasing another one or two to make these into a strip, simple yet effective. There is also a nook at the back of the frame to fit a picture hook in if you wish to hang these on the wall.
The frames look lovely in the home, in the workplace on your desk and would make a lovely but thoughtful gift for family or friends.
You can buy the frames from www.frameagain.com. Their customer service team are super friendly and the delivery was extremely speedy. A definite recommendation from me.
---
Sunday, 25 January 2015
Happy New Year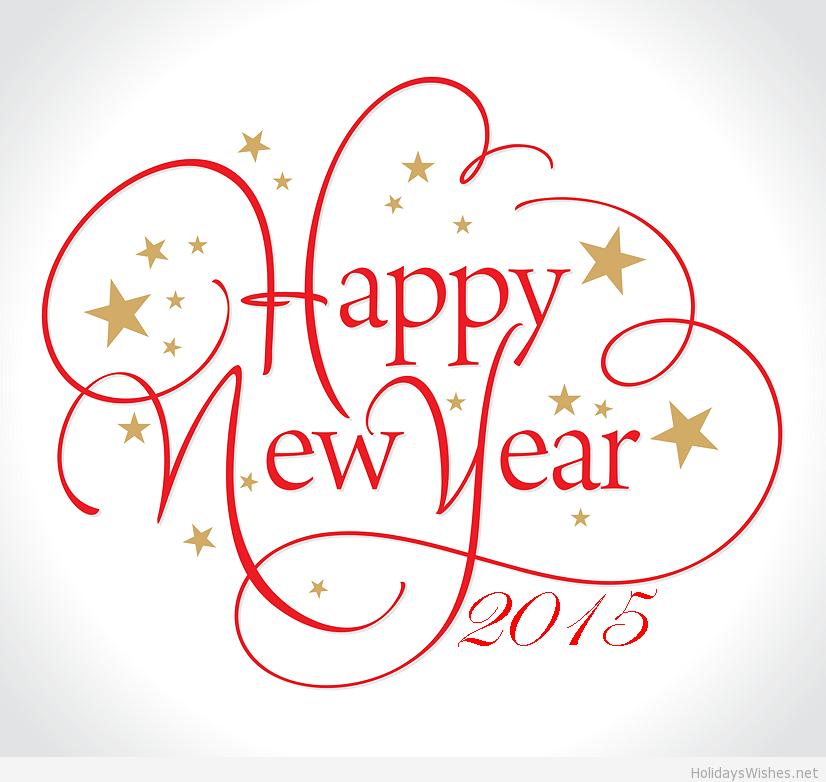 Hey everyone, a little late I admit but a Happy New year to you all, better late than never right. I hope you all had a lovely Christmas and I wish you all the best for the New Year ahead.
I haven't made any resolutions as such but I do think that's it's important to have goals, however big or small to aim and work towards. Here are a few of my goals for this year:
1) Blog – I have abandoned my blog a little over the past couple of years or so and I haven't put as much time or effort into it as I would have liked to. I really do enjoy blogging but unfortunately life has got in the way; getting married, buying a house, working a full time job, travelling to and from work…. I'm determined to post more this year and will aim for a weekly or every 2 weekly blog post.
2) Health – I want to eat more healthily and tone up a little this year. I looked into healthy eating plans a couple of months back and I really liked the look of Slimming World. I went to a couple of their classes and got my starter books but unfortunately, I could no longer make the classes. The Slimming World starter books are pretty much self-explanatory and can easily be followed yourself from home which in all honesty is what I prefer to do. I'm going to give it a bash, I won't be too overly strict and will give myself a weekend off, after all it is all in moderation as they say.
3) Home – I have quite a lot of home things which I want to get done this year. I would love a new kitchen, that's on the top of my wish list at the moment. I need to finish off getting my spare bedrooms decorated and furnished, a new bathroom perhaps… I could go on and on, the list is never ending, there is always something that needs doing.
4) Money – Save more and spend less. This seems to be the one which makes a re-appearance year after year. I don't spend as much now as I did in my early to mid-twenties. I have a mortgage now, bills to pays, it totally changes once you become a home owner and there are much more important things to spend your money on. Looking back I did waste a silly amount of money on clothes, beauty products and all those unnecessary buys. I prefer nowadays to spend my money on good quality basic clothes which will last and beauty products which I will actually use.
See you all next week, Sadie x
---
Thursday, 11 December 2014
Miller and Carter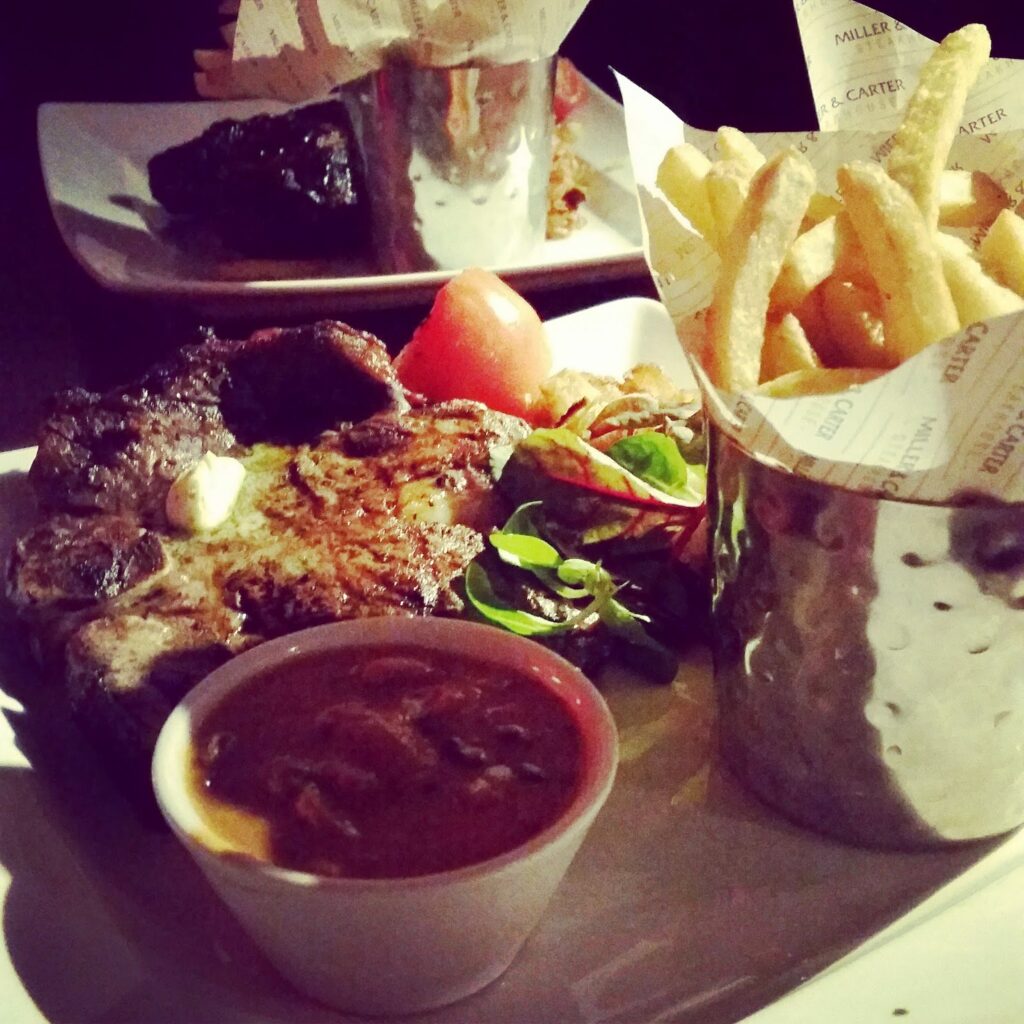 I visited Miller and Carter restaurant which is located in the Mailbox, Birmingham, one evening a few weeks ago with my husband. As our table was booked beforehand, we arrived at the restaurant and were immediately shown to our table. The table was in a lovely spot, a booth type table which was dimly lit and very comfy!
We were greeted by a lovely waiter name Vedat, who gave us a warm welcome and asked if we would like to order any drinks. Our drinks arrived swiftly and we were given time to look at the food menu before placing our order. As I wasn't sure which steak to order, Vedat kindly helped me choose from the menu with his in depth steak knowledge, I was very impressed!
I ordered the following:
Starter – Baked Cheddar Mushrooms in a creamy garlic and cheddar sauce served with garlic bread.
Main – Ribeye on the bone Steak, a tender and succulent ribeye cut left on the bone for a richer flavour. My steak was served with parsley butter, seasoned fries, a slice of onion loaf and balsamic glazed beef tomato, along with a garlic mayonnaise and parmesan lettuce wedge and creamy mushroom steak sauce.
Dessert – Silverpail Ice Cream and Cookie, I opted for 3 scoops of strawberry ice cream which came complete with a homemade cookie. You can also have a rich Belgian chocolate sauce.
My meal was delicious. The portion size sizes were just right, everything was extremely tasty and of great quality. You definitely get value for your money. My husband too thought the exact same.
I've visited Miller and Carter restaurants before and it is definitely one of my favourites. The staff are polite and professional, the restaurant is clean and well maintained, the atmosphere is lovely, food is great, what more could you ask for, a definite recommendation from me and I will be definitely be visiting again sometime soon.
This post is with Millenium and will be part of their Guide To Birmingham.
If you would like to contact me please click on the pink Icons above for my e-mail address, Instagram and Twitter accounts.

If you're a company who would like me to review your product or have any advertising queries, you can contact me by clicking on the pink e-mail Icon above or at:

[email protected]
If you want to use any of my photos for whatever reason then please e-mail me for permission first, @ Copyright 2011 Sadie.
Hello everyone, my name is Sadie, welcome to my Blog, enjoy xx

Popular Posts

Project 365/133 Wants of the Week


Project 365/124 Zara Black Leather Zip Bowling Bag

Project 365/25 Benefit Brows a-go-go Palette

Maxfactor False Lash Effect Fusion Mascara

Project 365/49 Studded Bottom Bag

Blog Archive
► 2015 (4)
► 2014 (8)
► 2013 (15)
► 2012 (37)
► 2011 (90)
► 2010 (22)
► 2009 (15)