Thursday, 23 June 2011
Maxfactor False Lash Effect Fusion Mascara
One of my favourite mascara's of all time is the Maxfactor False Lash Effect Mascara, so when the Maxfactor False Lash Effect Fusion Volume & Length Mascara was newly released i knew that i had to try it: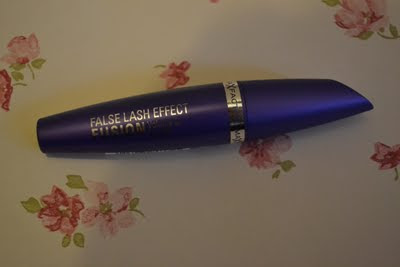 I bought mine from the local supermarket (Sainsbury's) for £8.99. I opted for the Black but noticed that they were also Black/Brown shades available.
Like the False Lash Effect original Mascara the brush is exactly the same, thick, full bristles and very easy to apply: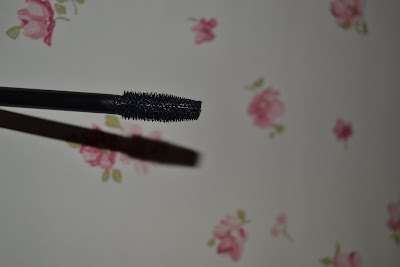 I love the Mascara, it makes my eyelashes extend, feel more full and best of all it lasts all day. I couldn't tell too much of a noticeable difference between this Mascara and the original Maxfactor False Lash Effect Mascara. They both gave the exact same effect on my lashes, the only thing that wasn't the same was the colouring of the packaging of the product. Below are a before/after picture taken with my iphone.
Definitely a recommendation for me, although for years i've always been a huge fan of the Maxfactor Lash Effect Mascara and it's always been a favourite of mine.
Sadie xx
If you would like to contact me please click on the pink Icons above for my e-mail address, Instagram and Twitter accounts.

If you're a company who would like me to review your product or have any advertising queries, you can contact me by clicking on the pink e-mail Icon above or at:

[email protected]
If you want to use any of my photos for whatever reason then please e-mail me for permission first, @ Copyright 2011 Sadie.
Hello everyone, my name is Sadie, welcome to my Blog, enjoy xx

Popular Posts

Project 365/133 Wants of the Week


Project 365/124 Zara Black Leather Zip Bowling Bag

Project 365/25 Benefit Brows a-go-go Palette

Maxfactor False Lash Effect Fusion Mascara

Project 365/49 Studded Bottom Bag

Blog Archive
► 2015 (4)
► 2014 (8)
► 2013 (15)
► 2012 (37)
► 2011 (90)
► 2010 (22)
► 2009 (15)