Sunday, 21 October 2012
Project 365/124 Zara Black Leather Zip Bowling Bag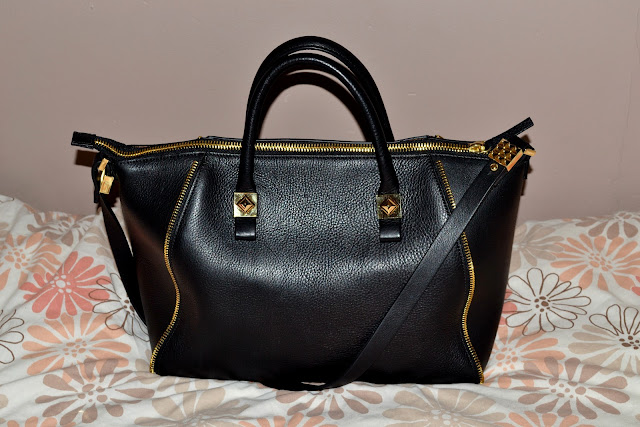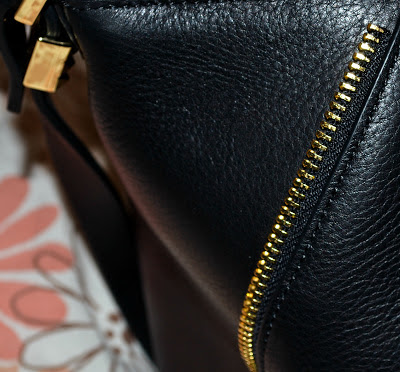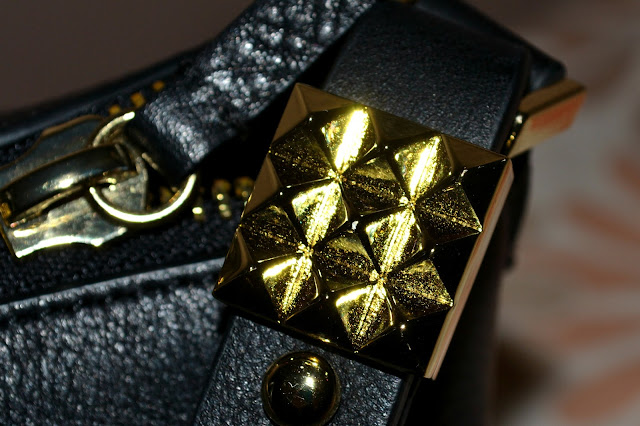 Hello ladies, i hope you are all enjoying your weekend.
I thought I would share with you all my new purchase; my new Zara Zip Leather Bowling Bag. I love all the little zips and studded detailing on the bag, it makes the bag that little more different and special to just your regular plain black handbag. The bag is very roomy inside and can hold a lot. You can wear the bag two ways; in the crook of your arm and on your shoulder as it also comes with a shoulder strap.
I bought the bag from www.zara.com for £109.00 which i feel is a pretty good price for real leather. I'm loving everything Zara at the moment!
If you would like to contact me please click on the pink Icons above for my e-mail address, Instagram and Twitter accounts.

If you're a company who would like me to review your product or have any advertising queries, you can contact me by clicking on the pink e-mail Icon above or at:

[email protected]
If you want to use any of my photos for whatever reason then please e-mail me for permission first, @ Copyright 2011 Sadie.
Hello everyone, my name is Sadie, welcome to my Blog, enjoy xx

Popular Posts

Project 365/133 Wants of the Week


Project 365/124 Zara Black Leather Zip Bowling Bag

Project 365/25 Benefit Brows a-go-go Palette

Maxfactor False Lash Effect Fusion Mascara

Project 365/49 Studded Bottom Bag

Blog Archive
► 2015 (4)
► 2014 (8)
► 2013 (15)
► 2012 (37)
► 2011 (90)
► 2010 (22)
► 2009 (15)